About
Meet Romona Wiltshire
Romona Wiltshire – My Story
The Beginning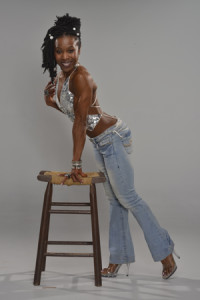 As far back as I remember, my mother was exercising and juicing. This stuck with me, and I found myself intrigued with fitness, exercise and nutrition. By the time I was a teenager, I was hooked taking high intensity classes, including step and aerobics with a group of my friends. One day, we had a really bad substitute teacher. We complained and then she challenged me, and that was the beginning of my fitness journey of 20+ years.
Passion
My thirst for knowledge increases with every book and every fact that I learn on fitness and nutrition. This zeal has enabled me to become a certified group exercise instructor, personal trainer, massage therapist, Registered Radiologic Technologist, and now author. The more I learn, the more I recognize how crucial is it for us to take care of our bodies … actually a matter of life and death. It is my responsibility to help you take care of your temples so that you can have a fulfilling, quality life. This is one of my life purposes, and I am committed to it 100%!
Host of the Award Winning Television Show, "Let's Get it Started"
It has been my privilege to serve as host of this award winning show that features segments on health and wellness. I've conducted high intensity workouts, cooking demonstrations, and provided tips on healthy living.
Competitions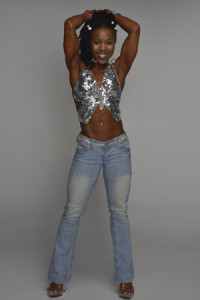 As my love for fitness grew, I challenged myself further by competing in my first bodybuilding show in 1999. It was the catalyst that transformed my body. Over the years, I've received numerous awards in the bodybuilding and fitness figure categories at the amateur levels, including first place championships for Musclemania Capital Tournament of Champions, Women's Master, and Short Figured Classes to name a few. Another major accomplishment occurred in August 2012 … my making it to the pro rankings and winning first place at the NGA Mt. Roger Pro Bodybuilding. Two years later, I took first place at the NGA Dave Spindel's Pro Class Fitness Figure. This sport is very grueling and intense, and I feel blessed to still be able to compete … even 15 years later!
Host of the Award winning Television Show "Let's get it started" A program that focus on health, fitness and wellness. great information on healthy living, nutrition, fitness, and more, such as high intensity workouts, cooking demonstration and etc.
To Be Continued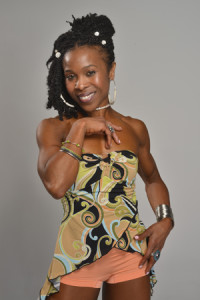 There is still more to come. I'm sold out for the Lord and will be obedient as to what He calls me to do. I would, in my wildest dreams, have never believed that I'd be an author, and look at God. There have been many, many challenges, but when I see how so many lives are changed through this tiny vessel of mine, the testimonies keep me going and going and going!